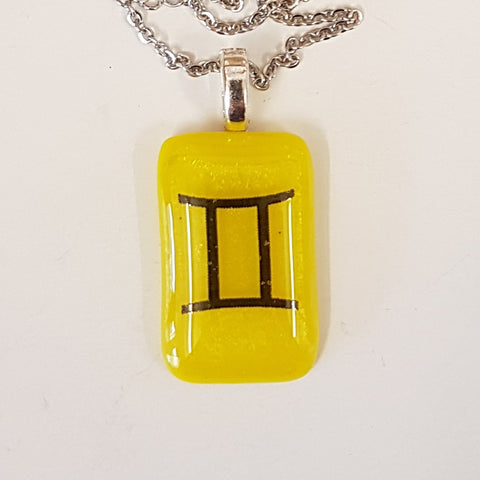 Zodiac birth sign, Gemini. Enamel image dichroic glass pendant.
Zodiac birth sign Enamel image dichroic glass pendant.
Gemini is the third astrological sign in the zodiac, originating from the constellation of Gemini. Under the tropical zodiac, the sun transits this sign between May 21 and June 21. Gemini is represented by The Twins Castor and Pollux.
A lovely enamel Gemini birth sign image, fired into the top of this stunning dichroic glass pendant. This is handmade from top quality dichroic glass and measures about 1" 1/4" long and comes with a FREE 18" stainless steel chain.

Delivered to you in a lovely presentation box.
---
We Also Recommend