News
Posted by Stephen Smith on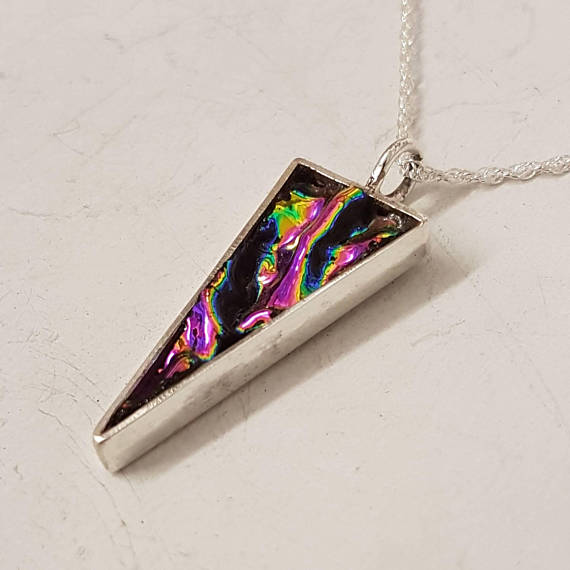 Hi. I am always trying to come up with new designs and styles. Some days it's a bit of a challenge but mostly new ideas are always there in the back of my head.  I just have to find them LOL. With most of my pieces, they are kiln fired, sometimes 2 to 3 times and even fired polished at the end. With this design, I wanted to keep the tactile surface and still set it in silver. The process is quite simple if you have to right tools. The first thing I did was make the silver surround to...
Posted by Stephen Smith on
  Here is a quick video of the gadget I designed and made to shape the heart for my dichroic pendants. Hope you enjoyed it. Steve         Hope you enjoyed it. Steve
Posted by Stephen Smith on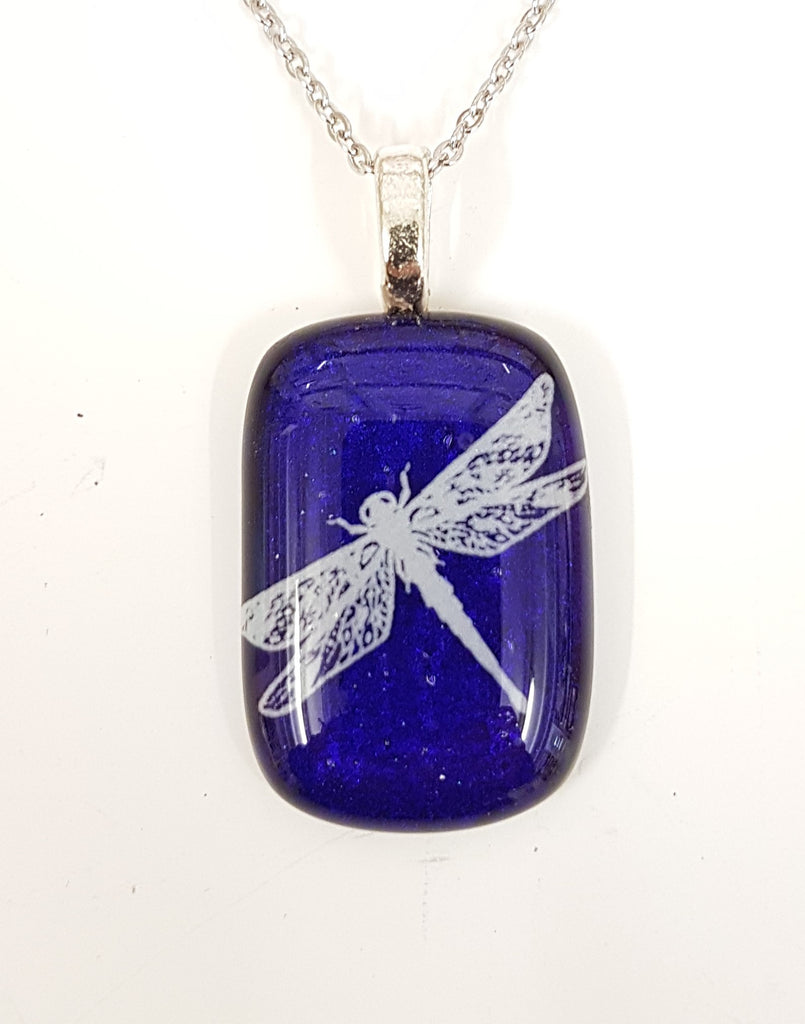 Well, spring has just about broken out in the UK.  With the temperature reaching double figures in some area.   Beautiful Dragonflies will be emerging from their winter slumber.  Bouncing through the skies and darting through the reeds.  Beautiful colours floating over the pools of blue water  and  occasionally landing right next to you.  Giving you a glimpse of their beautiful true colours.   Well that's my attempt at describing these amazing creatures. Here are a few of my designs. I have tried to catch the colours in the dichroic glass with a simple Dragonfly enamel image But I prefer Alfred,...
Posted by Stephen Smith on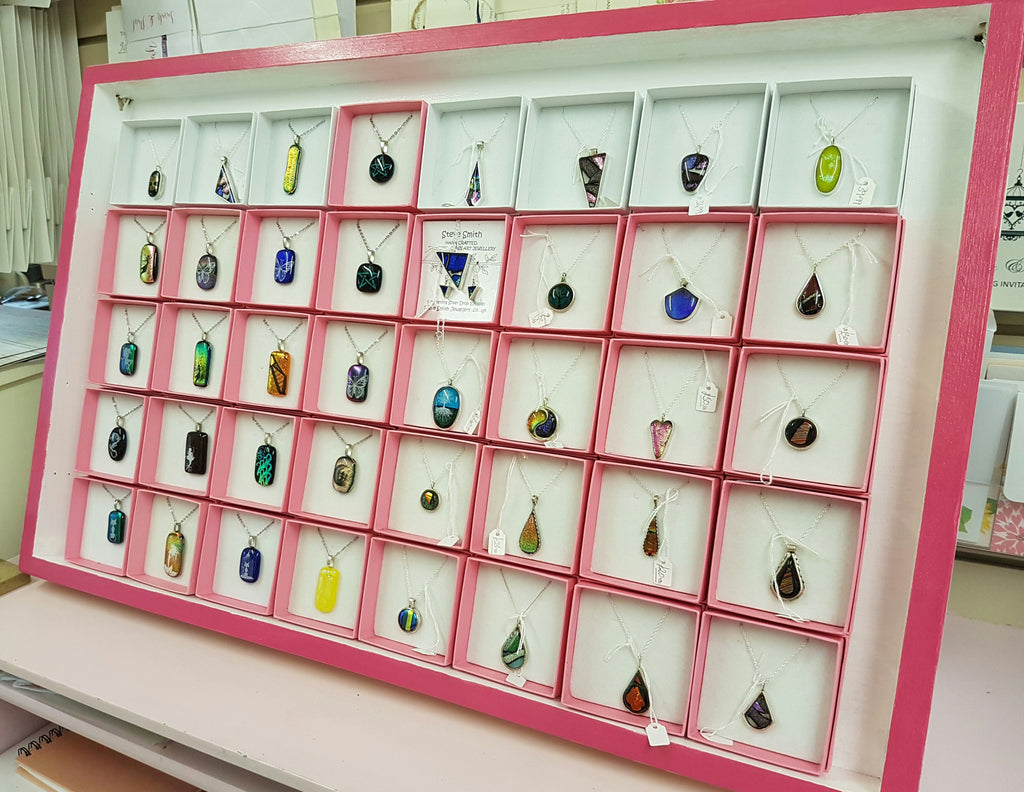 Well, that's one of my January jobs done! Cleaned up and painted my display stands for the coming year. Lots of thought on what coplour to use but kept with the old favourite, Hot pink and white. They look so much better, what do you think?      Hope you like the New look, Craft Fair display stands. If you would like to see my design in real life, my first market will be the first Sunday of March (05/03/2017) on High Row, Darlington, 11am to 4pm (weather permitting). Or you can always have a look on my website at www.stevesmithjewellery.co.uk...
Posted by Stephen Smith on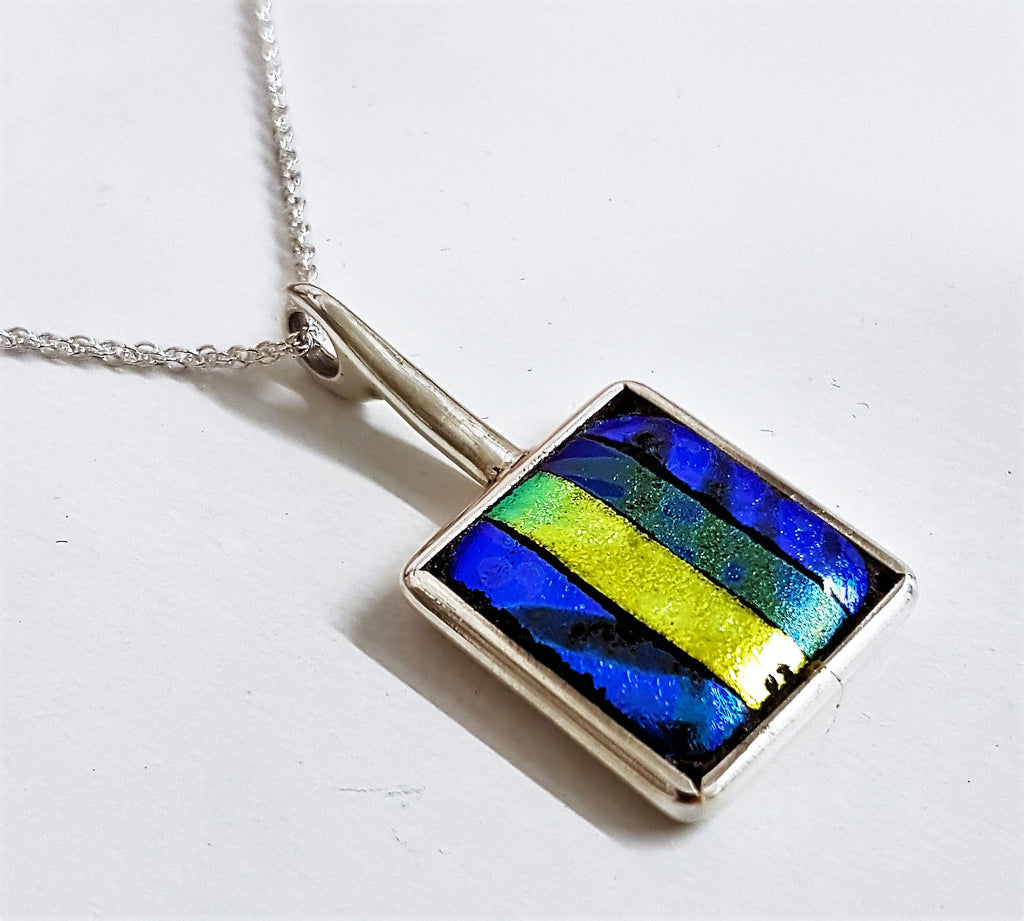 A new and unique design sterling silver pendant. Hand crafted in our studio in Northallerton. The dichroic glass for this pendant is made by firing multiple strips of glass in the kiln then shaping by hand and then firing again with a gas torch to smooth the edges. The silver is then hand made, shaped and soldered to fit the dichroic glass.       You can see this and many more designs on my website at www.stevesmithjewellery.co.uk   I am always designing new pieces so keep an eye out on here, my website and facebook if you want that...
---