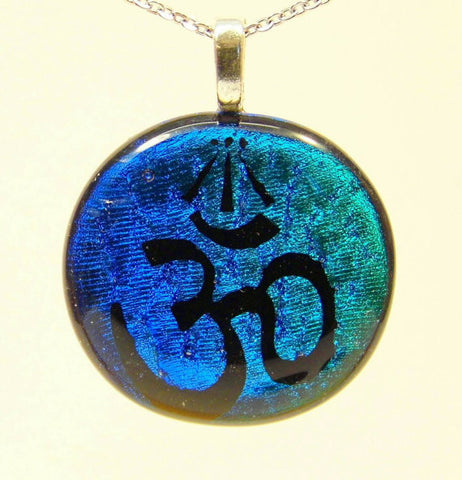 Awen design dichroic pendant.
The Om and the awen pendant. Images from to different beliefs but have cross over meanings. The Om, a sacred sound and spiritual icon, this symbol can represent reality, truth and knowledge plus many other meanings. The Awen can be a symbol of truth, inspiration and creativity, it is a Welsh/Cornish symbol dating back over 1300 years.
This dichroic glass pendant measures about 4cm across and comes with a 40cm stainless steel chain and presented in a lovely high quality presentation box.
---
We Also Recommend